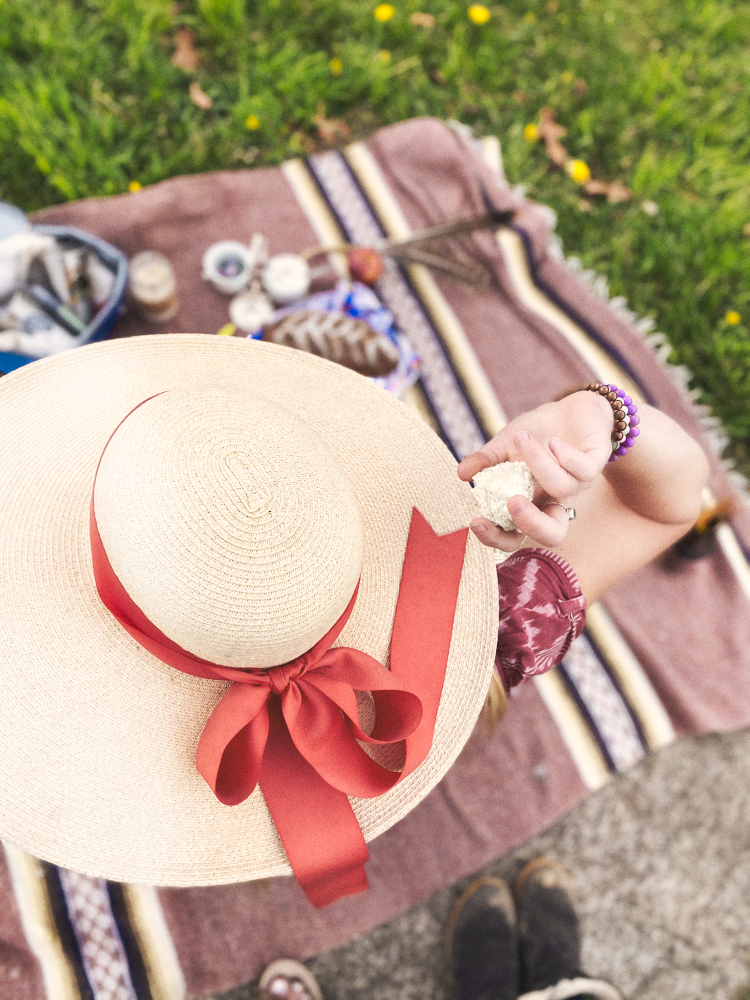 Extra Extra: Bliss Newsletter
Soon Summer Edition
By Elizabeth Halliday-Reynolds
Hello nature and picnics and Summer Bliss Bodies! If you keep up with us on Facebook, you know that HOT is BACK!
YOU do want to plan ahead to grab that delicious mat time for all of our classes as registration is required and space is still limited to the socially distanced 8. One thing for certain is yoga is both community and "medicine" for these topsy turvey times!

We are also pretty excited by the fact that Marilyn had kept her Guided meditation class on the calendar for June and August. What an opportunity to get one deep breath closer to soothing oneness!
Melita just added 2 Candlelight Yin classes to the Summer Calendar and Heidi added Fun – Fit – Flow (yes just like it sounds!). These are zoom enabled yoga at hOMe offerings. No Limits!

Pandemic living may have caused a lot of people to dress down, but one thing that I have not gotten away from is spritzing on my favorite scent everyday. If you are like me, you also like scents that are free from chemicals and are not overpowering. Well Lucky us! Our friend and perfumist Stacy Hester has put a class on the books (May 22) where you get to learn from her expertise and put together your very own Perfume ! This class will be fun, informative and yes you go home with a perfect for you blend. So start dreaming up your favorite scents from rose, to jasmine to frankincense. We will have the best.

New Service! Stephanie has a manual cupping with massage session on the books! If you have not been able to find the right opening for bodywork (with me, Marilyn, Sarah, Ashley, Gaby, Stephanie or Jamie), or you want to come in and shop, please call in and leave a message (304-413-0270). I might take 24 hours to get back to you, but I do return messages.

We took a moment to look at our memberships and gave them some updates. We are still staying with the 6 month membership plan as you like that flexibility. We are  thrilled to announce that gift shop discounts are now 15% off with an active membership. Notice that each membership is named after one of our rooms. "The Dragonfly", "The Lotus", "The Willow" to name a few.  We went a step further and created service names to match the membership that you have. This will be so great for those of you who like online booking. Check out our Memberships.
We did keep the unlimited Yoga off of the membership board for now. Once we see that more people are wanting this membership and class size makes sense for this offering, we can add it back in. Register For A Yoga Class.

Members can still choose from Gentle/Swedish, Deep Tissue/Integrative and combination massage package plus yoga. Our most cost effective yoga passes will be membership yoga passes and we have changed these so that they never expire. We have paid in full options as well as the monthly for 6 months options that many are used too. Some of you always get the 90 minute Deep/Integrative so we added that as well.

Yes Gift Certs can be purchased online!
Tell your friends about Bliss! We are holding strong but every referral to us counts!
BlissBlissBliss
Elizabeth
Photo Credit: Nadia Lester