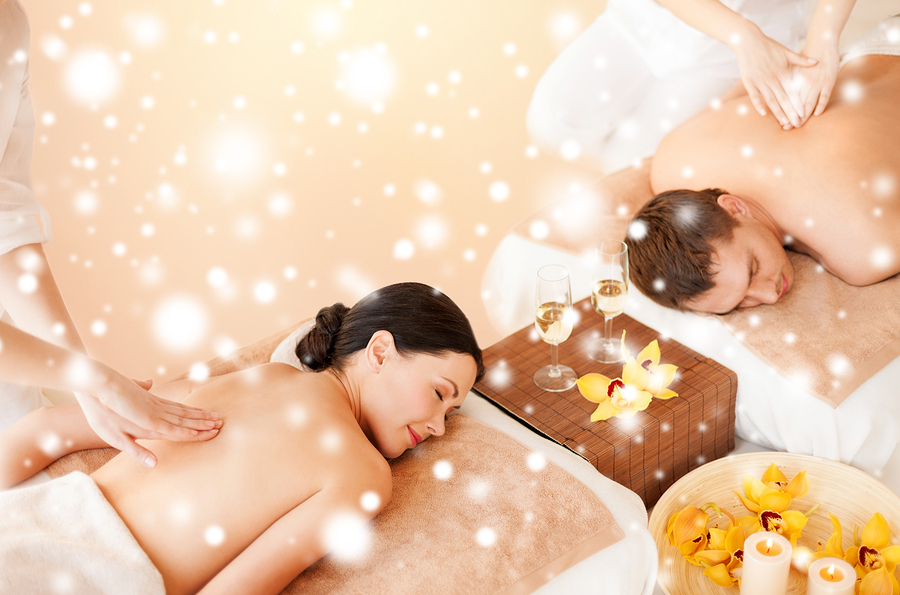 Celebrate Any Occasion With A Couples Massage
Celebrate a special event with a friend, family member or partner. Our couples massage packages are designed as the perfect bonding experience. All couples sessions are based upon our signature "integrative massage". This means that the therapist will ask what areas of your body need extra support the day of service. Your massage therapist has many years of training in various massage and energy techniques and will offer a blend of deep tissue, Swedish and energy work. We always use hot towels and aromatherapy in our integrative sessions.
NOTE: When booking – Book under your name. We know you will be bringing someone else. Please do not book a second session under the person who is coming with you.
Couples Massage With Reflexology 90 Minutes $280 or $140 Each
This session is also 90 minutes based on our integrative massage, but you get to start with a 1/2 hour foot soak/reflexology treatment while enjoying a light snack. This is followed by a full hour integrative massage. Couples 90 Minutes Including Reflexology $280