Pushing "IT" Down And Other Ways To Self Sabotage
By Elizabeth Halliday-Reynolds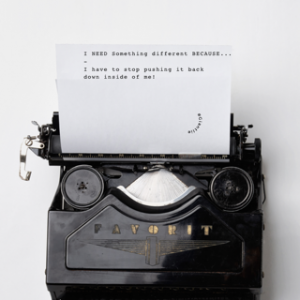 Ask yourself, "Why Am I NOT Happy?"
Is your answer, "I'm stressed, or I'm too busy". Count the times you say these words to yourself! And true, stress is epidemic. Stress they say is the cause of 90% of ALL diseases. So yes stress is a form of self sabotage. And guess who is actually in charge of self sabotage? Yes! You.
Self sabotage means everything else comes before you do. Your heart gets trampled, your priorities take the back seat, your light gets dimmed.
This Pushing it down, staying busy, everyone first, plow through, I'll rest later mindset does not fit
There is a "Self Care Revolution" happening and it starts with you
By now, you are saying that "THIS" too busy, too stressed sate has gone on long enough.
You have experienced that the "pushing it down", the staying busy, the everyone first, the "I can plow through" and "the I'll rest later" mindset is making you not only stressed but sick too!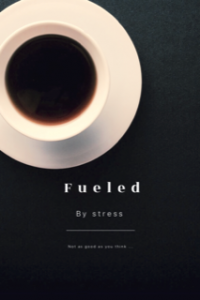 When the countless migraines, the emotional upheavals, the reactive stress response, have left us in a puddle, we suddenly KNOW. We have gotten really clear. Because the countless cups of coffee don't give us the energy we need nor do the end of the day glasses of wine support better sleep.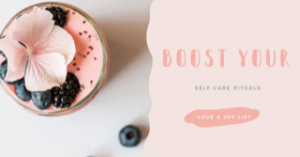 Getting Creative With Self Care – Now the Fun Begins!
If you are going to get excited about self care, you are going to want to get creative with your time and resources.
Step 1: Make Your Love & Joy List – The experts recommend that you get a piece of paper and make two columns. Column #1 is Self Care that costs Money and Column Two is Self Care that is relatively free. This is your daily, weekly, monthly self care list.
Step 2: Grab that planner of yours and see where you can plug these in daily and weekly, monthly etc.
Relatively free could be an epsom salt bath with essential oils, reading a book, chatting with a friend, taking a meditative walk. Something to plan and budget for might be Yoga, massage, reiki. The point is, self care should not be for when you retire or when you can afford a vacation.
Look at ways you can simplify your life and your possessions. It takes money to accumulate possessions and time and money to keep them. If caring for "things" are getting in the way of self care rituals, consider a regular purge.
Step 3: Be Accountable To YOU. Self Care takes practice. It takes time on your calendar. Perhaps you are a private person, perhaps you want this self care thing to be your secret plan. Do try to let someone close to you know what you are up to. They can be your accountability partner. Perhaps they will want to have a self care plan too. You can share notes, and successes and check in weekly to make sure you are not letting "I am too busy" be in charge instead of you.