Why Is Everyone Talking About Essential Oils?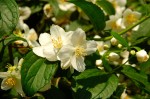 Want to learn more about essential oils in the comfort of your own home? Already know about these lovely oils but want your friends & Family to know about them too?
Book an in home Essential oil event. You will get generous hostess gifts (yes free oils and MORE) and get to spread awareness on the safe and effective uses of therapeutic grade essential oils!
Contact [email protected] to find out more details and schedule your event!