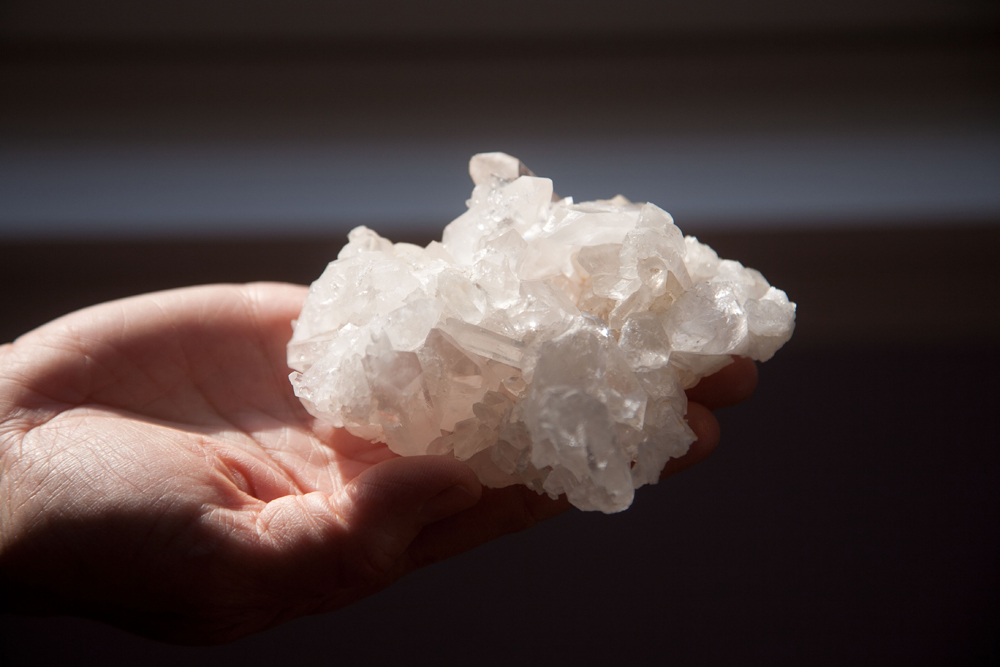 Crystal Grids For Everything
By Elizabeth Halliday-Reynolds
People who spend any sort of time with me, know that I love to learn things and that am a list maker. For the past 7 or so years I have been really getting into crystals. Like really getting into them.  I meditate (sit) with them, bathe with them, and have them next to my bedside for better sleep. Chances are, that if I have pockets, there is at least one crystal in there. You will find a collection of them in my center console of my car. I use them to enhance many of my BODYWORK OFFERINGS. Now, if you make me choose a favorite way to use crystals, I will say in a grid.
I always have a grid up in my office working for me 24/7!
Combining crystals in a grid shape using sacred geometry to strengthen intentions is powerful!
Now to the list making. As I study crystals and the potent energy they create, I find the best way to remember how to use them is to create lists. I wanted to share 2 of my "working" lists with you because  I have found them to be invaluable. One list currently contains 66 crystals and what I find to be their most powerful use. You can go down the list and pick a topic, feeling or energy and then find out which crystal brings that energy in the best. You can use this list to create your own grid based on the energy you want to cultivate. Another list that I am keeping contains over 22 combinations. Think of these as your lucky numbers! You might use one of these combinations in your own grid.
How to do you get these two lists? Come to my     – CRYSTAL GRIDS FOR EVERYTHING-    class on March 20th at 12:30.
You will also get more information on sacred geometry (grid shapes) as well as some tips to make sure your grids are rounded out properly with attractor, enhancer, guardian, barrier and dispeller crystals.
Photo Credit: Michael Sherwin