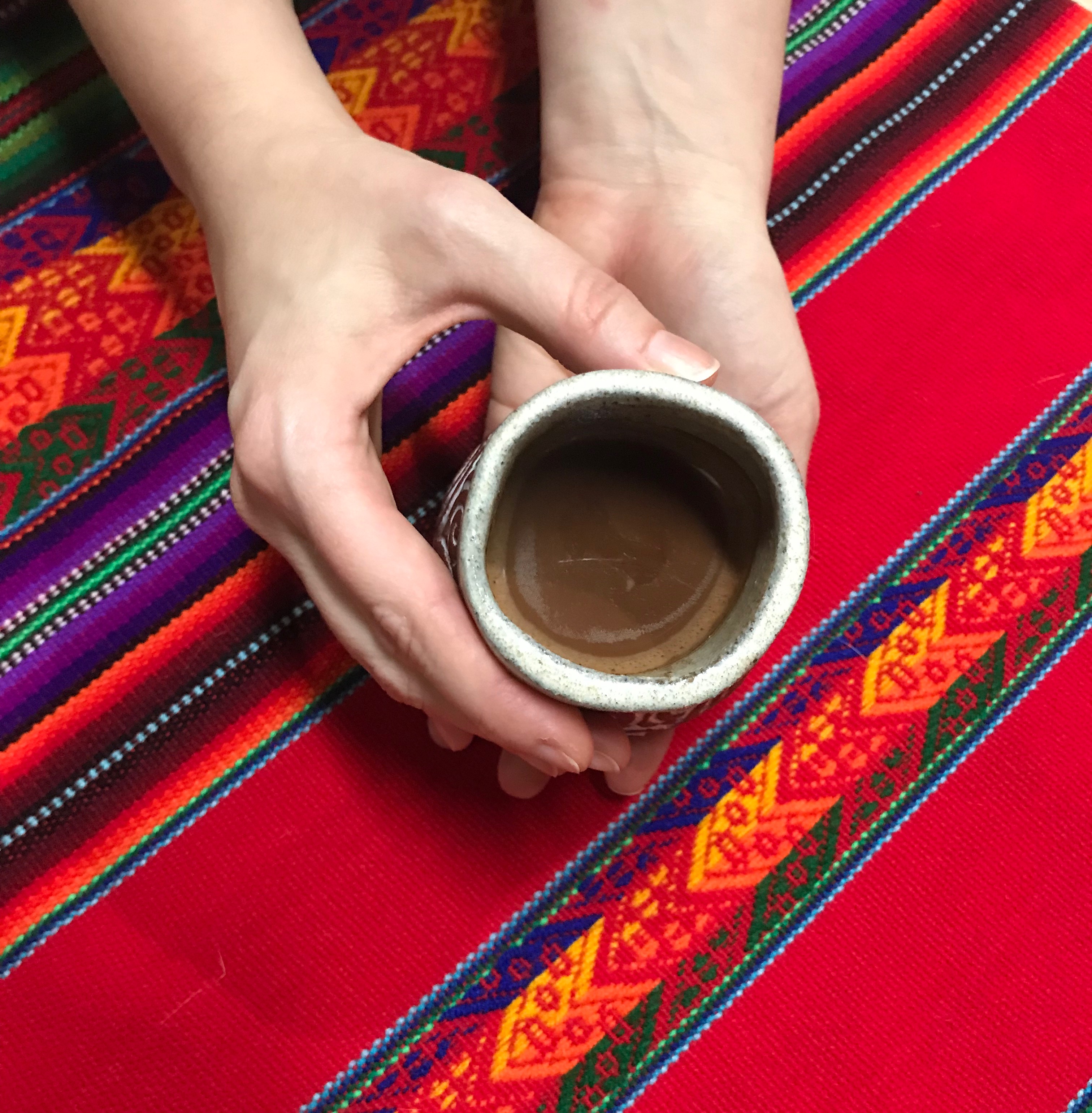 Winter Solstice Cacao Ceremony
It is in the spirit of cacao that our hearts are opened and we are able to connect with ourselves on a deeper level.
Please join Melita for Cacao Ceremony to honor Winter Solstice. Our Ceremony will include partaking in a ceremonial serving of raw Cacao, Shamanic Journey work with Cacao as our guide, and sharing in community. This is a very safe and intimate space and Melita is honored to create sacred space for you to do your healing work with Cacao.
A Cacao Ceremony is an opportunity to connect to yourself and open your heart. Cacao's medicine is connected deeply to your heart chakra, it assists you in any transformational shift you are working towards, whether you are looking to deepen your understanding of who you are, release old patterns and traumas, or increase your self-worth. Whatever your intention, the cacao allows you the insight and awareness to move towards your goal.
Date: Friday, December 21
Time: 5:30 – 7pm
"I have been waiting for someone in Morgantown to offer some new experiences, and Melita delivered with the cacao ceremony. She provided a sacred ritual for journeying deeper into self awareness." – Debi Andrew
"I truly felt like I was sharing a sacred tradition from our ancestors , the infused flavor of the cacao, the light feeling after drinking it , and the powerful energy of the drums. I'm ready for a refill of the whole experience." – J.R.
While Cacao has immense health benefits there are a few cautions to consider signing up for this Ceremony: Are you pregnant or nursing? Do you have a heart condition, kidney, or liver issues? Cancer? Or are you taking anti-anxiety or anti-depressant medication? You alone are responsible for your health and your choices. Please do your own research before registering. A ceremonial serving of Cacao is a small dose (which you do not have to drink the whole dose) but for your health and well-being please do your research.
This will be a small intimate event. Space is limited to 12 participants.
 [button link="http://spab.kr/coMAUpI" size="medium" align="center"] – Per Person Fee: $50 – [/button]
 [button link="http://spab.kr/L4AtYtN" size="medium" align="center"] – Bring A Friend: $80 – [/button]
**Due to the intimate nature and limited space (12 people), these workshops tend to sell out quickly. Early registration is highly suggested. If you are registering with the Bring A friend link, register in your name. You do not need to add your friend. Payment is made when you register. Sorry, no refunds. If you can't make it to the workshop, please send a friend in your place.**