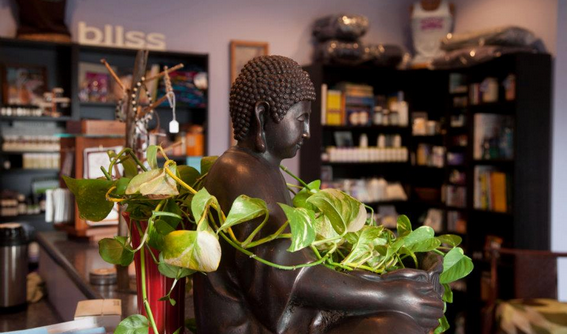 Feeding The Mind, Heart & The Soul
We LOVE YOU! Capital LOVE, capital YOU! Really really, take a minute to consider that this is true.
We do-what-we-do here at BlissBlissBliss for two reasons. We love you, and this makes us happy!
Now, there are, of course other perks to working in this heart place. We get to meet awesome people, hear your stories, practice and develop what-ever kind of special skills we have, and hopefully pay our bills while doing it! Each person I work with at Bliss is a unique limb on the Great Tree, and so are you!
Aside from working in intuitive healing arts here, another task I have at Bliss happens behind the scenes. Inventory, and I love it!! We get to research and order cool tools and gifts to enhance YOUR life style! When ordering we tend to gravitate toward tools for yoga, meditation, and natural living.
We carry Jade yoga mats, and other props (bolsters, blocks). Singing bowls, incense, charcoal burners, cleansing sage sticks and other tools for your meditation and prayer corner. And natural herbal supplements, cleanses, neti pots, and essential oils to assist in your everyday living health. These are just a few of the amazing things we offer at the Bliss Shoppe. We get small orders of jewels and gemstones, to wear or to Feng Shui your home or office. Fun and funky yoga clothes are always rotating on the shelf. Sometimes, we even have *yummmmm*, raw dark chocolate, all natural, no sugar! Check those at the front desk, they go pretty quickly…there's nothing like a delicious choco as you float home after a massage or yoga class!
Another part of this job is to listen to what you need and are interested in. Is there a product you would like to find here? Some specific thing that you have been looking for, or maybe we can help you find? Let us know! And if you see something on out shelf that you are curious about, ask us about it! Feed the mind. Feed the heart and soul. And feed yo' belly! Blessings to you and everyone!
Namaste
~Lauren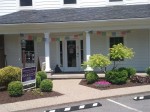 Lauren happily takes comments and suggestions at [email protected]