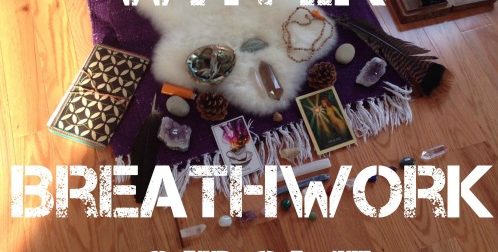 Breathwork Circle – Embrace Your Inner Child
"The most sophisticated people I know – inside they are all children."  ~ Jim Henson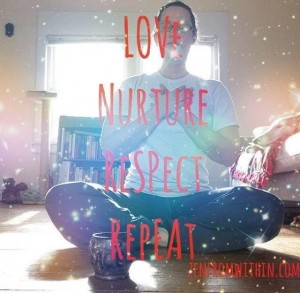 We each have a little girl, or little boy, inside of us just dying to come out and play.  Yet for years, or even decades, we have shoved this little girl/boy deeper inside us as we move along our very adult world.

When is the last time you laughed until you cried?  Or giggled so hard you snorted and your stomach muscles were sore the next day?  These are all blips of our inner child poking her/his funny little head out to say hello.

When we were little, we didn't concern ourselves with the serious business of the world.  Luckily most of us had someone to handle those concerns.  We saw the world with awe and unlimited possibilities.  As soon as we started school, limitations and restrictions were placed on us on how to act, what to be, how to think and more.  Our inner child started to suffer because she/he was silenced.  As we grew into adults our inner child became so small that she's/he's barely recognizable.
That little girl or little boy represents the JOY that resides inside of us.  She/He is always there for us to tap into whenever we need. 
Tonight, we are gonna call forth that little girl or little boy and bring them to the forefront of our being.  When we leave tonight, we are gonna step back out into the world with that same sense of awe and unlimited possibilities.

The time is now… Our inner child NEEDS us to pay attention to them… Let's go one step further and EMBRACE them wholeheartedly and make them part of our daily lives again!

**Breathwork Circles always sell out so early registration is highly suggested.  Your card will be charged when you register.  Sorry, no refunds.**
Breathwork is an active meditation technique that helps breakthrough any blocks you have around anything that stands in your way of healing.

We will get started in a sacred circle, letting our intentions be known.  When we move into the breathing portion of our circle, Melita will apply essential oils to get your energy centers (chakras) flowing and smudge the room as well as each participant to transform the energy of your emotions to allow deep releasing.  Melita will hold space for your healing as she guides you through every step of the way.

If you are ready to take your healing to the next vibrational level, join Melita in this very powerful Breathwork Circle.  Wear comfortable clothing and come as you are.  You do not need to bring anything at all, everything you need is provided for you.  There is no physical yoga practice.  Beginners are always welcome to join the circle!  If you have any questions, please email Melita: [email protected]com