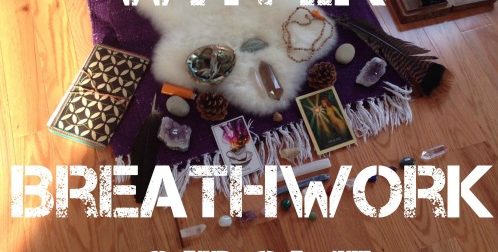 Breathwork Circle: Deep Release
Friday, October 21st
6-7:30pm
Cost: $35
"You wanna fly, you got to give up the shit that weighs you down." ~ Toni Morrison
Often times we hold on to things WAY longer than we need to.  Yes, you should have thrown those old socks out 3 years ago but what I'm talking about here goes much deeper than a drawer full of old socks and holey underwear.
We hold onto situations and emotions that permeate our energy field and cause stagnation or even disease.
So tonight we are going to LET IT ALL GO!![one_half][button link="http://www.secure-booker.com/Bliss/WorkshopsStart.aspx?Date=10212016&TreatmentID=1878268&RefCode=1878268″]Register Now![/button][/one_half]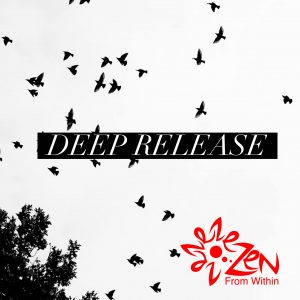 The grief, the struggles, the times when others got down on us, the times when we got down on ourselves, the times we fell down, the times we failed (or thought we did), and the times when we said "i should/shouldn't have…"
We are going to take one great big energy dump and deeply release all of those thoughts and feelings that have held us back and held us down for way too long!
At this Breathwork Circle, we are going to break free once and for all!
**Breathwork Circles sell out so quickly.  Early registration is highly suggested.  Your card will be charged when you register.  Sorry, no refunds.**
Breathwork is an active meditation technique that helps breakthrough any blocks you have around anything that stands in your way of healing.
We will start seated in a sacred circle to learn about our energy fields.  Melita will offer essential oils to get your energy centers (chakras) flowing and smudge the room as well as each participant to transform the energy of your emotions to allow deep releasing.
During the Breathwork portion we will be laying comfortably on the floor in nests of comfy blankets. At this time we will release any leftover energy that still remains in our field before we purify and seal it to protect yourself going forward.  Melita will hold space for your healing as she guides you through every step of the way.
If you are ready to take your healing to the next vibrational level, join Melita in this very powerful Breathwork Circle.  Wear comfortable clothing and come as you are.  You do not need to bring anything at all, everything you need is provided for you.  There is no physical yoga practice.  Beginners are always welcome to join the circle!  If you have any questions, please email Melita: [email protected]om
**Breathwork Circles sell out so quickly.  Early registration is highly suggested.  Your card will be charged when you register.  Sorry, no refunds.**
[one_half][button link="http://www.secure-booker.com/Bliss/WorkshopsStart.aspx?Date=10212016&TreatmentID=1878268&RefCode=1878268″]Register Now![/button][/one_half]