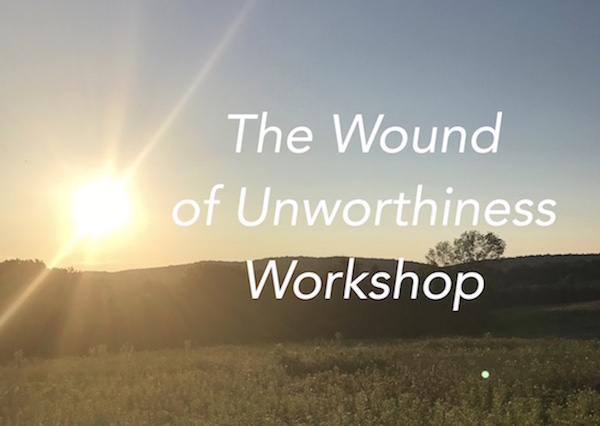 The Wound of Unworthiness Workshop
The wound of unworthiness has caused us to be STUCK…
STUCK in a rut… STUCK in the same job (that we hate) for years… STUCK in the same relationship that no longer serves us but that we are afraid to leave because we are 'comfortable.'
We know it's time to change… but we don't know 'HOW.'
That's where this workshop comes into play. Melita will teach you about the unworthiness wound and how to break the cycle. You will learn techniques that will assist you in your shift into raising your self-worth. You'll learn just how important raising your self-worth is to calling in and manifesting the life of your dreams.
We will be taking a journey into our subconscious mind to where our unworthiness wound lives, journaling our discoveries, and diving into an active Breathwork technique to help peel back the layers and release the unworthiness wound.
If you feel called to be more, do more, and experience more, please join us for a small intimate group of like-minded community. You are not alone in this world or the issues you are currently going through. Come experience healing in a safe space where you can be your truest self.
[button link="http://spab.kr/aYIVsDf" size="medium" align="center"] – Register For Friday, March 16th 6-8pm- [/button]
Breathwork is an ancient healing modality used to release stuck energy, pain, discomfort, and trauma stuck within the physical and emotional bodies. This two-part breath specifically works to take you out of your thinking brain and bring you into deeper awareness of your body. Breathwork is extremely effective at connecting us to our space of higher consciousness on our path of healing.
Beginners are always welcome and encouraged to join the circle! Wear comfortable clothing and come as you are. Please bring a journal to jot down your ah-ha's. There is no physical yoga practice. If you have any questions do not hesitate to reach out to Melita: [email protected]
[button link="http://spab.kr/aYIVsDf" size="medium" align="center"] – Register For Friday, March 16th 6-8pm- [/button]
**Due to the intimate nature and limited space, these workshops tend to sell out quickly. Early registration is highly suggested. Payment is made when you register. Sorry, no refunds. If you can't make it to the workshop, please send a friend in your place.**