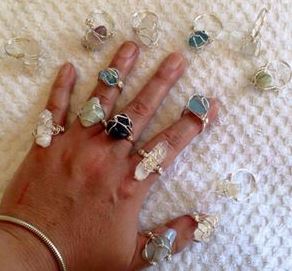 Make Your Own Gemstone & Wire Rings!
Healing Hands With Wire Wrapped Gemstone Rings!
In this 1 hour class, you will make 2 wire rings using Gemstone beads for one ring and a raw crystal for the second ring. No previous experience necessary. All tools and supplies will be provided. This class is at 3:00-4:00 on 6/25/2017.
[button link="http://spab.kr/F7UxMkz" size="medium" align="center"] – Book Gemstone & Wire Ring – [/button]
Price: $25.00