The Ultimate DIY- Yes, You can create that!
Any chance I get to make something myself at home for cheaper, and healthier… I go for it!
The biggest hurdle for DIY projects is the ego: "that's too complicated", or "that's expensive to make". These are lies people!
If I had to guess, it would be cheaper about 100% of the time to make something yourself, and only for some hard to find resources would something be too complex to achieve at home.
Perhaps it's my pioneer personality, but I often take on many Do It Yourself projects and crafts because I want to save money, and I want to make it organic. There is something beautiful that happens when I put in the heart and energy into creating something. I hardly need to use the example of how awesome fresh from scratch cookies taste.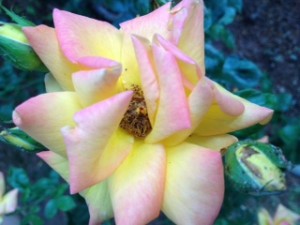 Bliss keeps many hard to find ingredients in stock for our homemade creations. Awesome!
Each month I will be writing about my stories & experiences with these DIY projects using mostly products found here at BlissBlissBliss.
Stay tuned for more DIY instructions and recipes!