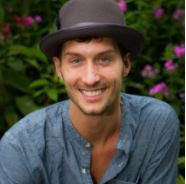 Soul Journey: Past Life Regression, Meeting Your Guide, Journey To the Future
Soul Journey: Past Life Regression, Meeting Your Guide, Journey to the Future
Join us for a lovely evening of Soul Journeying through guided visualization and hypnosis. During our time together, we will travel into the past to uncover information from past lives, meet one of our Spirit Guides, and even take a glimpse into the future. This is a fun way to experience hypnosis and receive guidance from your Soul and guides.
This method of group regression and journeying was created by Dolores Cannon, the creator of Quantum Healing Hypnosis Technique. QHHT is a profound way of connecting with your Soul/Higher Self. Through this process, a client can get answers to all of their life's questions, receive clear guidance on Soul purpose, career, relationships, and more direction from their Higher Self. If a client has any illness or physical health issues, the Higher Self will explain why it was created and how to begin healing. If it is appropriate, the Higher Self will perform instantaneous healing.
Hypnosis is very natural and feels deeply relaxing. There are countless health benefits of hypnosis and every client has an enjoyable experience that opens them to new possibilities in their life.
We will be laying down for most of the class. Be sure to wear something comfortable. Please bring a journal and something to write with to capture your Soul's messages.
This is a lovely way to experience a lighter version of Quantum Healing Hypnosis.
[button link="http://spab.kr/2FhxqpU" size="medium" align="center"] – Book This Now – [/button]
Date: June 23, 2017, Time: 6-9pm, Price: $40.00