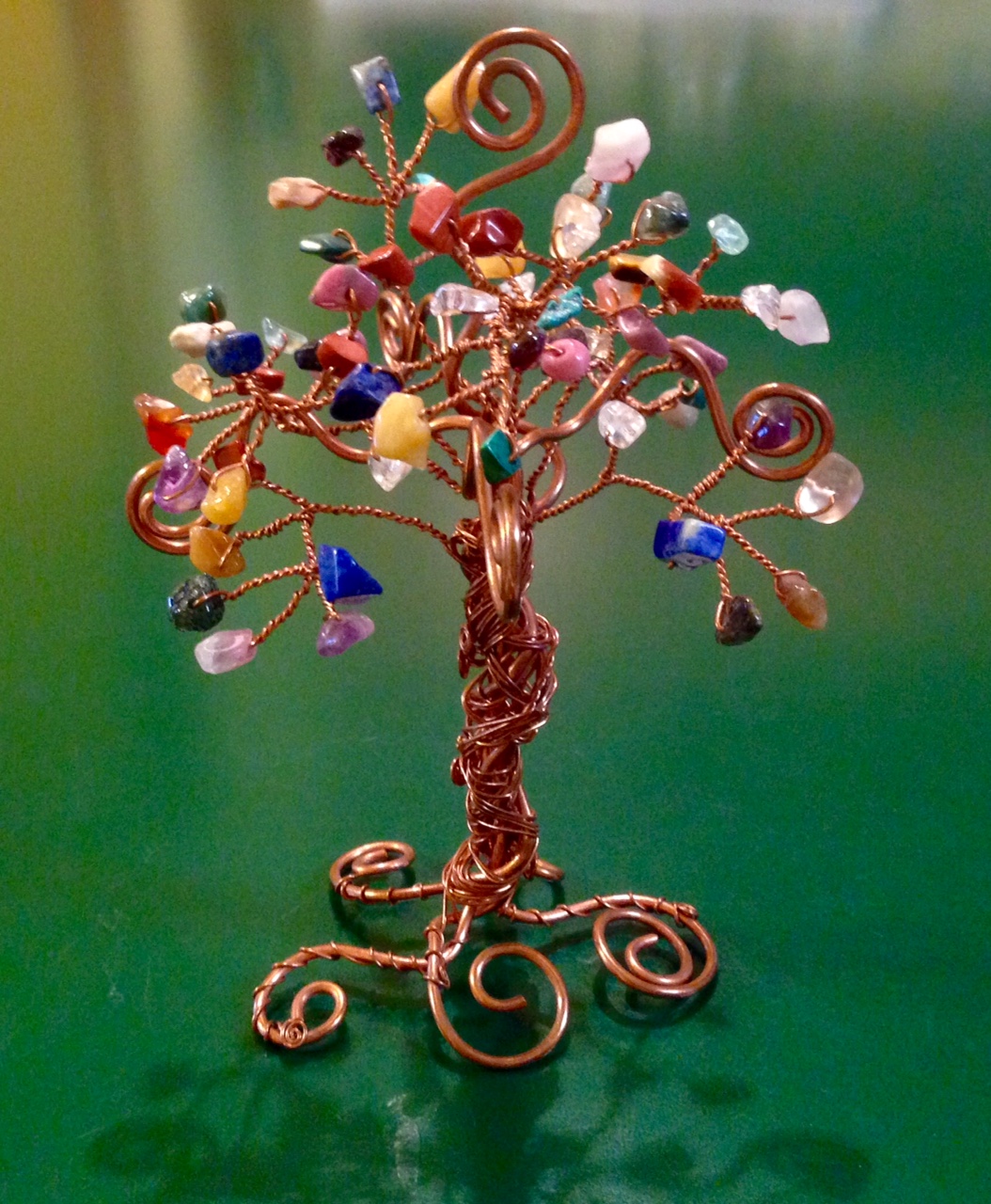 Make your own "Prosperitree"!  A Copper "Tree of Life" with Healing Gemstones
[button link="http://spab.kr/FwbjMc8″ size="medium" align="center"] – Register Online – [/button]
Workshop #2  2:00 – 4:30
In this 2 1/2 hour workshop, you will learn to play with copper wire in more of an organic way.  This is the first class leading into creative wire sculpting.  Unlike wire wrapping crystal jewelry, this is more free form and there are no boundaries to how and what you can create.  I will have copper wire and a variety of gemstone beads from for you to play with.
All materials and tools are provided.  No prior experience necessary.  $50 per person.
Class limit 8 people.