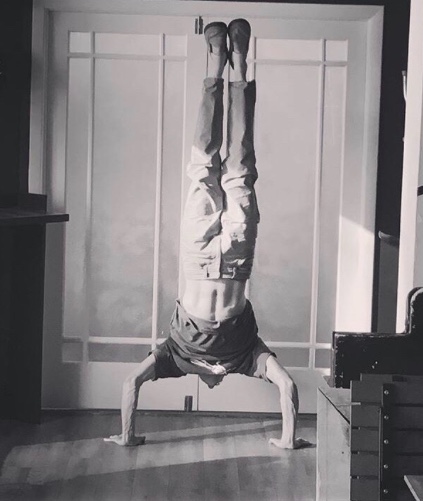 Finding Center Inversion Workshop
Sunday, May 13, 2018 1-3pm $40
Finding balance and calm in your inversion practice is one of the most rewarding challenges available in yoga practice. Have you ever wanted to learn how to balance your body in an inversion series? Do you want to build the strength to do handstands and arm balances throughout your practice?
Melita and Tommy are putting on another Finding Center Inversion Workshop. We'll be exploring the boundaries of fear that we encounter as we build our inversion practice from forward fold through handstands. Some fun ideas and tricks will help us build balance and presence throughout our practice to eventually find the space and confidence to make the challenge of inversions a fun part of our practice.
This workshop is accessible to everyone at every level of yoga practice. Beginners welcome and encouraged to come as this will teach you additional information to make your yoga practice easier and more accessible while building the strength you need to assist with the more challenging poses.
Join Melita Mollohan, Yoga Therapist and Tommy Brown, avid adventure athlete and inversion junkie in this fun and educational inversion workshop where you will be taught safely how to fly in any inversion you are working on!
Sunday, May 13, 2018 1-3pm $40
[button link="http://spab.kr/Y8MzRTI" size="medium" align="center"] – Book Inversion Workshop – Finding Center – [/button]