Gift Certificates Available For The Perfect Blissful Gift
By Elizabeth Halliday-Reynolds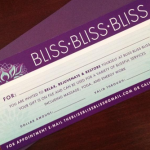 Gift Certificates for any service can be ordered online. Choose to send the gift certificate via e-mail or we can ship to you or the recipient. Message [email protected] if you want one ready for your pick up at the front desk.



If you are looking for a special… Mary Jo is offering her Annual Holiday Thai Yoga Bodywork Special.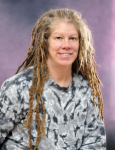 Through December, all 90 minute Thai Yoga Bodywork sessions will be only $55 – members and non-members alike.
Plus
You can buy up to 6 Gift Certificates to use in 2013
Plus
Buy up to 6 Gift Certificates for anyone else on your holiday list at the same rate.
This is perfect for anyone who has trouble finding the time for yoga – and it's a great complement to any yoga/bodywork/athletic practice. The only way it could be easier, is if you could pay someone else to do yoga for you! In Thai Yoga Bodywork I do yoga to you! You can schedule with me, or contact me directly at [email protected] or 304-276-2616, or you can contact BlissBlissBliss directly and I'll get back to you – plus we are all on facebook.
See you on the mat all through 2013 to share this amazing bodywork!