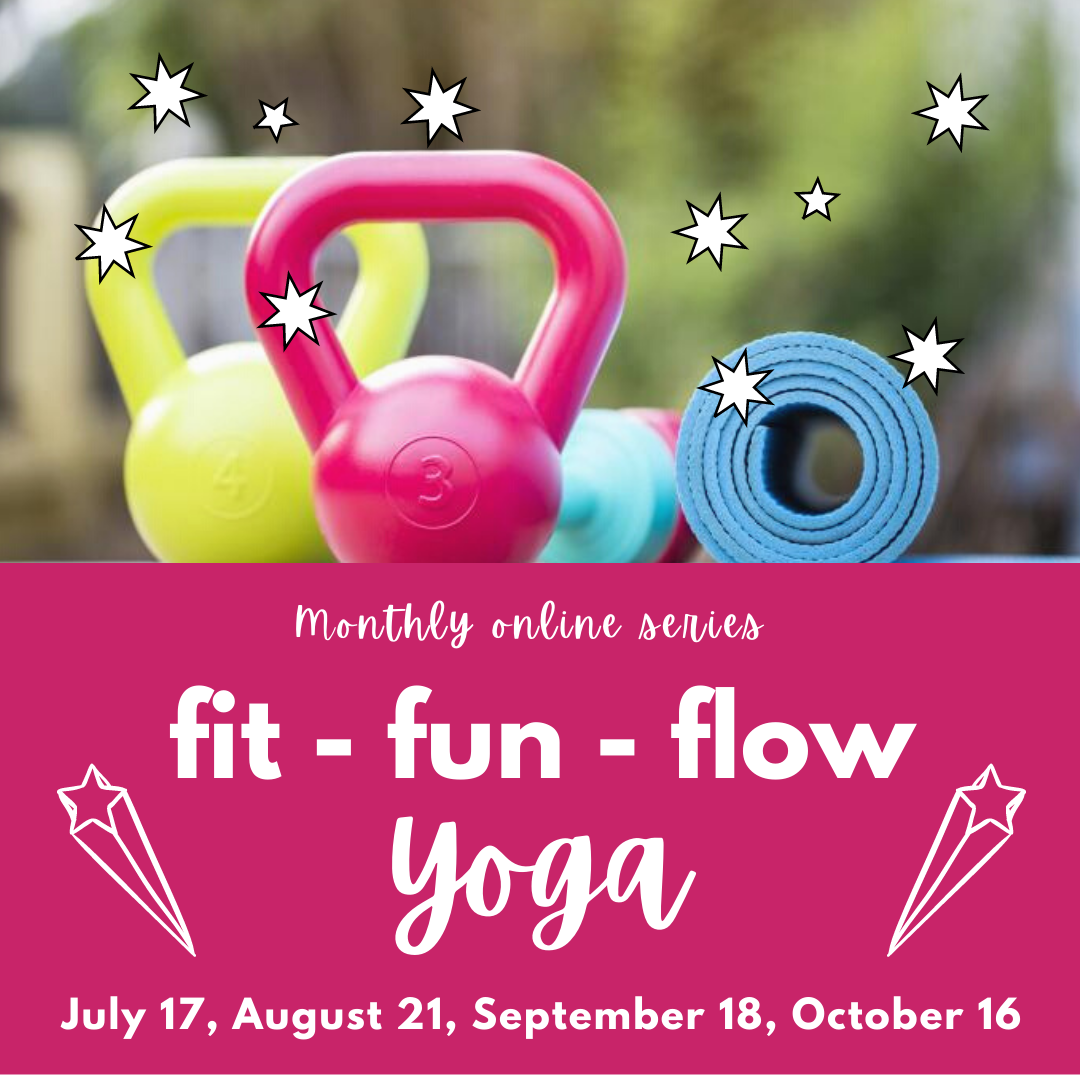 FIT-FUN-FLOW YOGA – A MONTHLY ONLINE SERIES
By Heidi Sherwin
Give your yoga practice a fun and fit power boost! Our bodies thrive when we offer multiple ways to enhance strength, flexibility, mobility, and resiliency. The FIT-FUN-FLOW YOGA SERIES offers you the fun flow of Sun Salutations and yoga postures, along with strength and conditioning exercises.
Every month I will spotlight specific fitness equipment, such as kettlebells, hand weights, and resistance bands, so you can learn creative ways to exercise on the yoga mat. The practices will be accessible and adaptable for all levels of participants. But the fun doesn't stop with the physical activity!! Every class will include Yoga Nidra, which encourages deep relaxation for the body, mind, and spirit. You will leave each practice feeling empowered and rejuvenated so you can resiliently ride the waves of daily life.
The series takes place on ZOOM, so you can set up for class in the comfort of your home, outdoors, or wherever you enjoy rolling out your mat. Once registered, I will send you an email with the Zoom link and specific information for the monthly class, so that you have your props and fitness equipment on-the-ready. If you are unable to join the live ZOOM class, no worries!! Each class will be recorded and emailed to each participant within 24 hours of live class.
When: Some Saturdays, 8:30 – 9:45am
Dates: July 17, August 21, September 18, October 16
Price: $18/class
Book These Workshop Dates & Get The Video Replay:
Photo credit: Heidi Sherwin