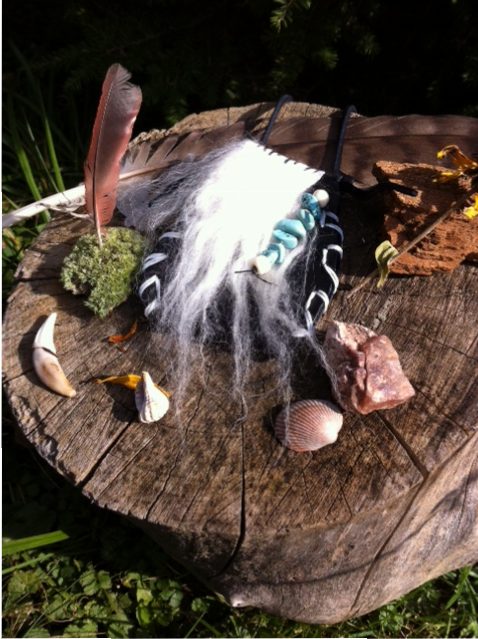 THE EVOLVED MEDICINE BAG: Exploring an Ancient Tradition to Assist in Modern Day Growth
In this workshop, we will explore the ancient tradition of creating a medicine bag. Our Native Elders used these beautiful pouches to provide guidance, luck, health, protection, love and abundance to its owner.
This workshop will provide a chance to dive deeply into what it means to own one's "medicine". We will explore how the energies of each item placed in your medicine bag can become an ally in your own spiritual and emotional growth. Each member will have an opportunity to begin creating a medicine bundle using materials from each of the kingdoms suitable for a medicine bag. Bring your journal and willingness to travel within to discover your deepest inner knowing.
Come join Talia. She creates a beautiful and inclusive Sacred Space. She loves to assist others unearth the divine "medicine" that awaits.
When:March 11
Time: 1-3
Price:$40
Note:Registration is recommended and non-refundable. Payment is due at the time of registration.
[button link="http://spab.kr/mAj3d4n" size="medium" align="center"] – Your Evolved Medicine Bag – [/button]