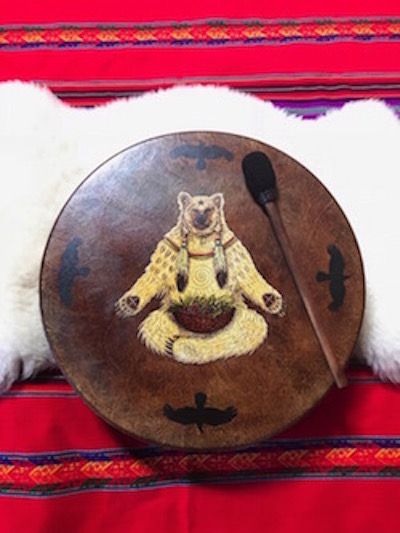 Earth Medicine – A Shamanic Journey
By Melita Mollohan
During transitional times in our lives, and as we aspire to connect more deeply with the alternate realms, intelligence is able to transmit to us for application in our daily lives. In this way, a Shamanic Journey practice affirms our relationships to our guides and to the Spirit World, to commune with our souls during our varying seasons, and unearth our medicine from within. Having "a way in" puts the power of the Healer archetype in our own hands, and our experiences become more meaningful and directive with practice.
Shamanic Journey practice serves as a bridge to your own inner wisdom, making you both the healer and the patient. It allows us to identify what is off-kilter in our spirits, and how to right it. It offers us the opportunity to discover our right medicine and receive instructions for application from higher aspects of ourselves which have the knowing. Journey accesses the eternal umbilical cord which brought each of us into this world, and connects us to the dimensions we came from, as well as the dimensions we'll later be traveling to. Most of us forget that our umbilicals were our original plug-ins to the Source of All Life. Journey helps us find our way back along that soul-channel.
Our time together will include smudging, rattling and drumming with 3 separate Shamanic Journeys to find our plant medicine, animal medicine, and mineral (crystal) medicine, as well as time for a discussion to share your journeys during our time together as well as finding out more about your specific medicine.
No prior journey experience is necessary to join. Bring a journal to jot down your journey notes if you wish.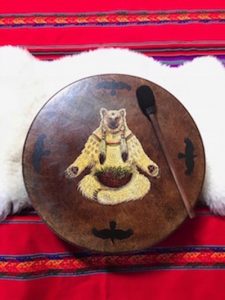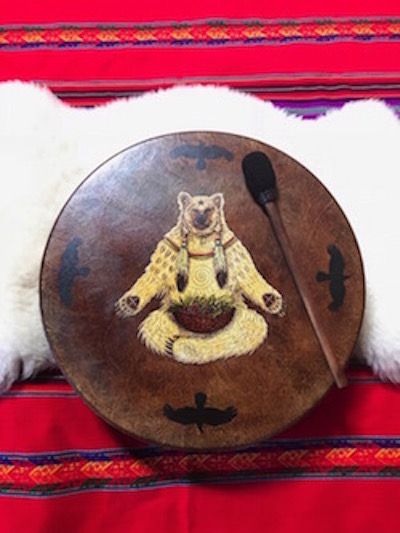 When: Friday, June 21st 5:30-7:30pm
Two options when booking Earth Medicine – a Shamanic Journey
Book: $50 per person or $80 for you and a friend
**Due to the intimate nature and limited space, these workshops tend to sell out quickly. Early registration is highly suggested. Payment is made when you register. Sorry, no refunds. If you can't make it to the workshop, please send a friend in your place.**