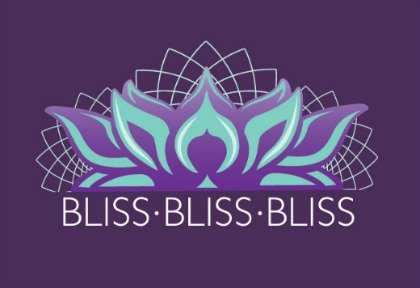 Covid 19 Updates From BlissBlissBliss
We are so ready to be back in Blissness!  Our Covid19 Restrictions based on industry guidelines will be in place and we will operate this way until further notice.
For Everyone
Online registration only.
We are not accepting cash payments.
Masks are to be worn in the lobby and all common areas at all times.
Our lobby seating and water/tea station are temporarily closed.
Your Car is your waiting room.
Standard questions will be in place (have you been exposed, have your traveled, are you ill) and temperature checks are required.
All left items will be placed on the porch for 24 hours then tossed (mats, water bottles, clothing).
Use our wash rooms before and after sessions / classes to wash your hands for best practice hygiene.
Specific To Private 1:1 sessions like Massage, Bodywork & Private Yoga
Masks are worn during all private sessions.
Doors will be locked and you will be called/texted in for your scheduled session.
Specific to Yoga & Events
Teacher/Leaders will open the doors once the studio is ready for your entry.
Social distancing guidelines mean masks can be removed once settled on your yoga mat (pre measured 6 feet apart) from mat edge (vs center of mat).
For Yoga classes – Bring at a minimum your own yoga mat. If you enjoy other props for your practice bring those too. We do have props for sale in all price ranges.
For special events bring blanket or meditation cushion to sit upon.
Because of reduced class size, if you register for a yoga class but do not attend class, your pass will be used for the spot you claimed.
Because of increased cost to host a class, teachers have the right to cancel class 2 hours before class if less than 2 people have registered. If you registered, and class is canceled, you will get a cancel notice and your pass will be refunded.
Online booking always requires a credit card saved to your online profile. We can toggle to your pass once we get your registration.
Online Registration Notes:
If you need help with online registration, plan on calling us (304-413-0270) at least a day before your visit so that we can do our best to help. Please leave a message.
Call ahead and leave a message to schedule a Bliss Shop visit (304-413-0270).
When you call us to help set-up an massage or bodywork appointment, be sure to leave a voice message with your name and contact information. Our text robot will also try to help. No message means no call back.
We were clean before, we are extra clean now.
YES! We still have weekly zoom yoga classes (see the online schedule) and an expert DIY Facial Kit with video.
Check Our Facebook Page or the [fancy_link link="http://www.secure-booker.com/Bliss/ClassSchedule/ClassSchedule.aspx"] online class calendar [/fancy_link] to confirm your favorite class is still on the schedule.