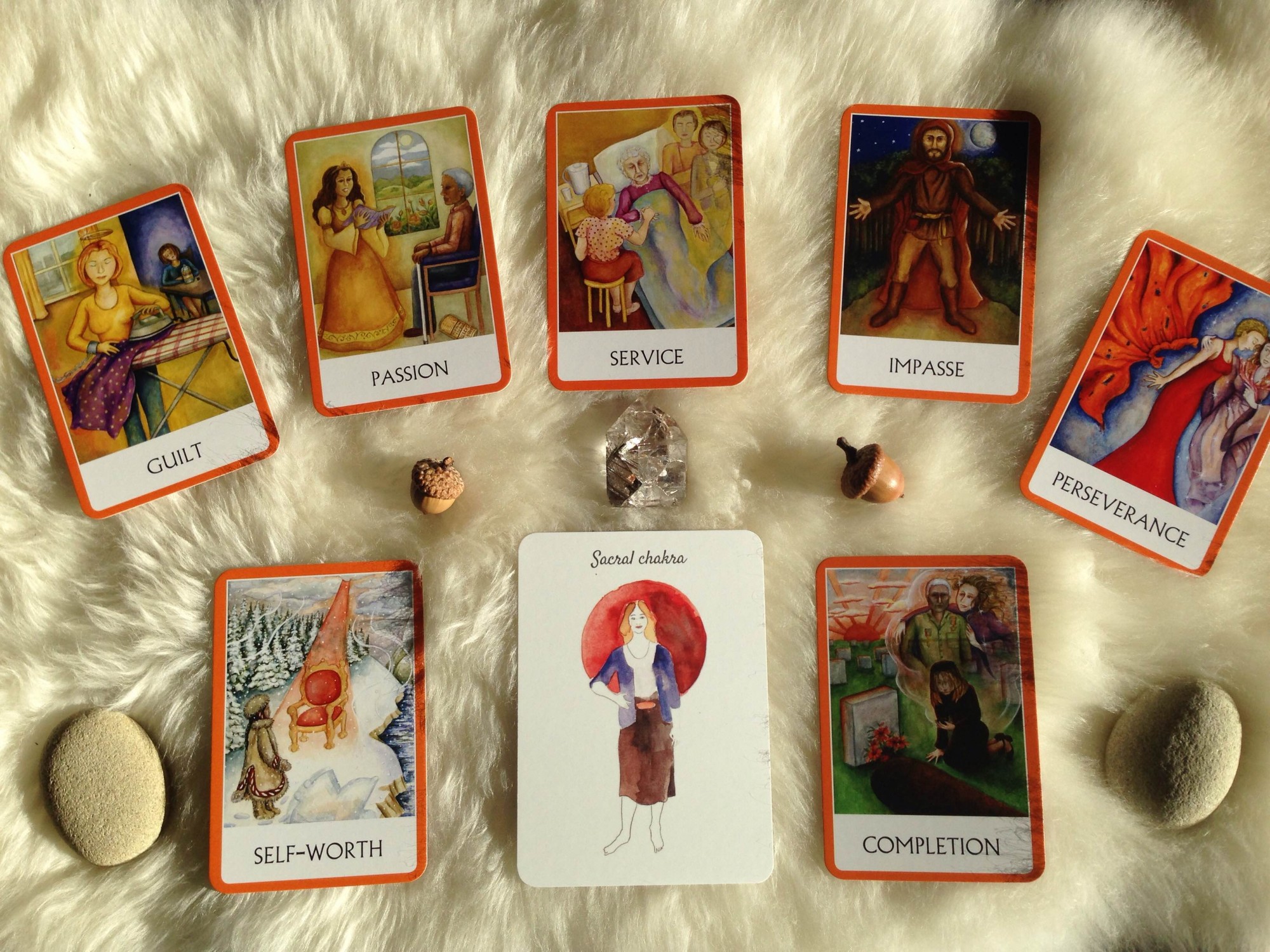 Chakra Series: Sacral Chakra
Your Sacral Chakra is located near your navel and is orange in color. The Sacral Chakra processes energy connected to your emotions, power, food, and sex. It is also associated with cravings for physical pleasures, addictions and your body. The Sacral Chakra may become discolored or blocked if you have particular fears or concerns regarding these themes. Perhaps now is a perfect time to clear not only your Sacral Chakra but to release obsessive thoughts and addictive behaviors.
Chakras are energetic points in your subtle body. According to old texts, there are lots of chakras in our subtle body but there are 7 of these chakras that are deemed the most important. These are the 7 chakras that you will learn about in the Chakra Series.
For any real change to occur, it must occur at an energetic level. By working with your chakras, your life will start to change. Let Melita be your energetic Sherpa on the journey of your chakras.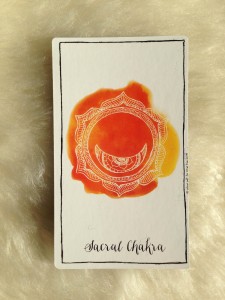 The Chakra Series will be held every other Friday 6-8:30pm:
Or Sign up for all 7 and save!
In this workshop series you will learn:
– Highly detailed information about the Sacral Chakra: what it is, where it is located, what it's function is, it's emotional component, etc
– The Sacral Chakra's connection to the Endocrine System
– What physical problems can occur if the Sacral Chakra is blocked or stagnant and what to do to clear and heal the Sacral Chakra
– Identify over or under active tendencies of the Sacral Chakra
– Breathwork to clear, balance and amplify the Sacral Chakra
– Mantras to strengthen the Sacral Chakra
– Mudras to soothe and strengthen the Sacral Chakra
– Yoga poses that directly correlate to the Sacral Chakra
– Essential Oils for the Sacral Chakra
– Herbs for the Sacral Chakra
– Crystals for the Sacral Chakra
– All of this and lots more!!
In this workshop series you will receive:
– Printouts to take home for further study
– Guided meditations for the Sacral Chakra (sent by email) to use you're your Sacral Chakra needs a quick tune up
– Guided meditation for the chakra system (sent by email) to continue to clear and balance
– Melita will personally work on clearing and healing your Sacral Chakra
– Chakra Tea, personally & lovingly blended by Melita, will be served
Participants that choose the Paid in Full option will receive two additional bonuses:
– A FREE seat in Melita's upcoming "Find Your Zen – 30 Day Meditation Challenge." (valued at $500)
– An extra surprise gift at the end of the series. (valued at $50)
Payment Options:
– Discount for upfront Paid in Full registration for all 7 workshops: $350 (a $70 savings!)  Click Here to Sign up for all 7!
**YOU CAN STILL SIGN UP FOR ALL 7 CHAKRAS AND SAVE! Melita will give you the information for CHAKRA 1 – ROOT that you missed so you're your chakra journey will be complete. This still gets you access to the two additional bonuses offered by Melita.**
– Pay as you go to each workshop: $60 each
Registration is required, as space is limited and Melita needs to know exactly how much to bring to each workshop.