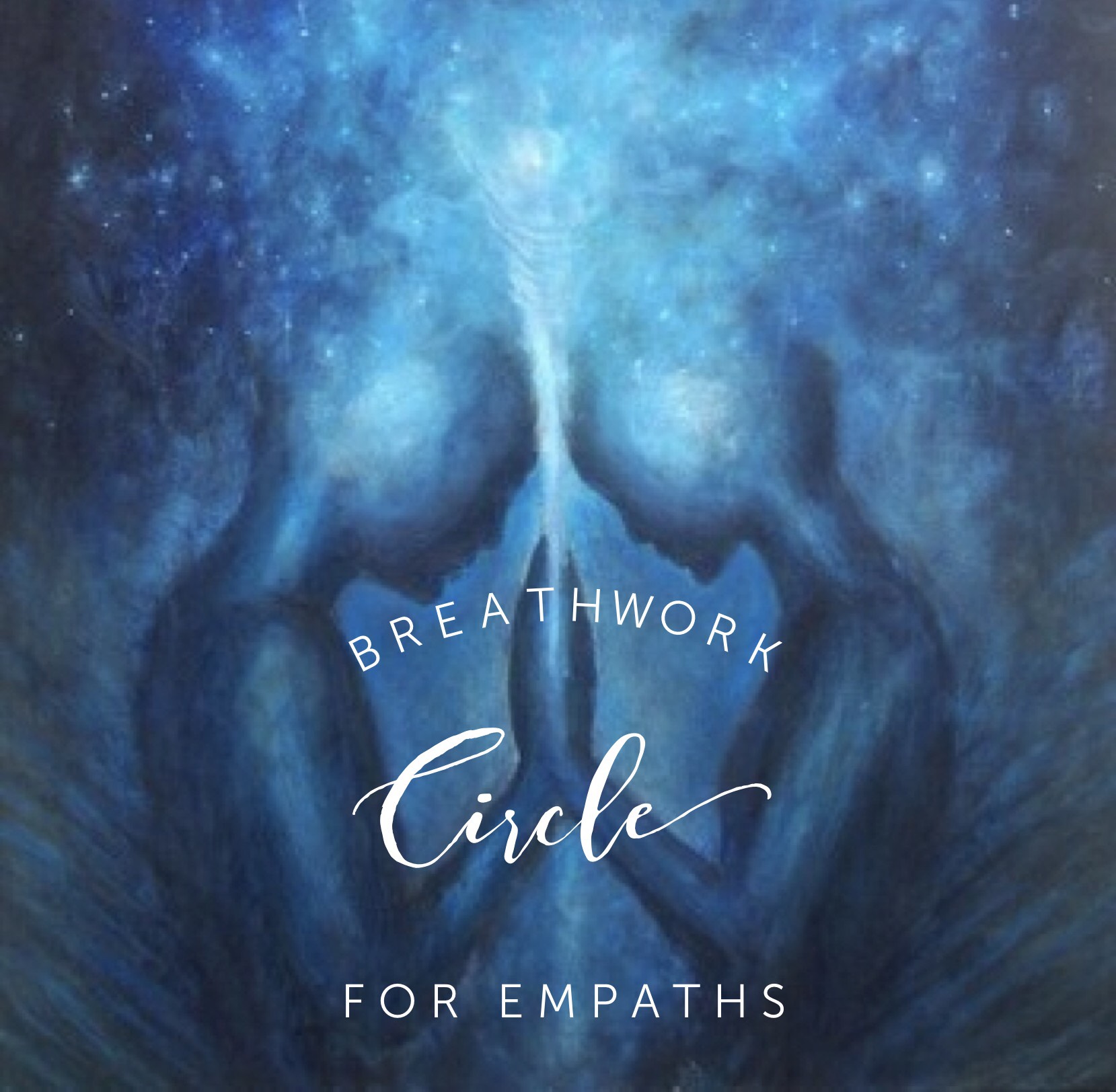 Breathwork Circle for Empaths
When: Friday, May 5th 6-7:30pm
Price: $35
Do you avoid large crowds? Do you shrink when you are around loud people? Do you ever come home feeling drained after a day out & about in the world?
Let's face it, the world at large can be quite draining, especially if you are empathic and take on other people's energies.
There's good news, it doesn't have to be this way! There are simple and easy techniques you can do to help boost and protect your own energy so that you are no longer being drained!
Melita will spend some time teaching you about your energy field and how to keep it clean, safe and protected. Once we move into the Breathwork portion, we will release any energy that is still left in your energy field, purify your energy field and seal it to protect yourself going forward.
[button link="http://spab.kr/aYwnGps" size="medium" align="center"] – Reserve Your Session Now – [/button]
**Breathwork Circles tend to sell out quickly. Early registration is highly suggested. Your card will be charged when you register. Sorry, no refunds.**
What is Breathwork? Breathwork is an active meditation technique that helps breakthrough any blocks you have around anything that stands in your way of healing.We will start seated in a sacred circle to learn about our energy fields. Melita will offer essential oils to get your energy centers (chakras) flowing and smudge the room as well as each participant to transform the energy of your emotions to allow deep releasing.
During the Breathwork portion we will be laying comfortably on the floor in nests of comfy blankets. At this time we will release any leftover energy that still remains in our field before we purify and seal it to protect yourself going forward. Melita will hold space for your healing as she guides you through every step of the way.
If you are ready to take your healing to the next vibrational level and up your gratitude & appreciation powers, join Melita in this very powerful Breathwork Circle. Wear comfortable clothing and come as you are. You do not need to bring anything at all, everything you need is provided for you. There is no physical yoga practice. Beginners are always welcome to join the circle! If you have any questions, please email Melita: [email protected]