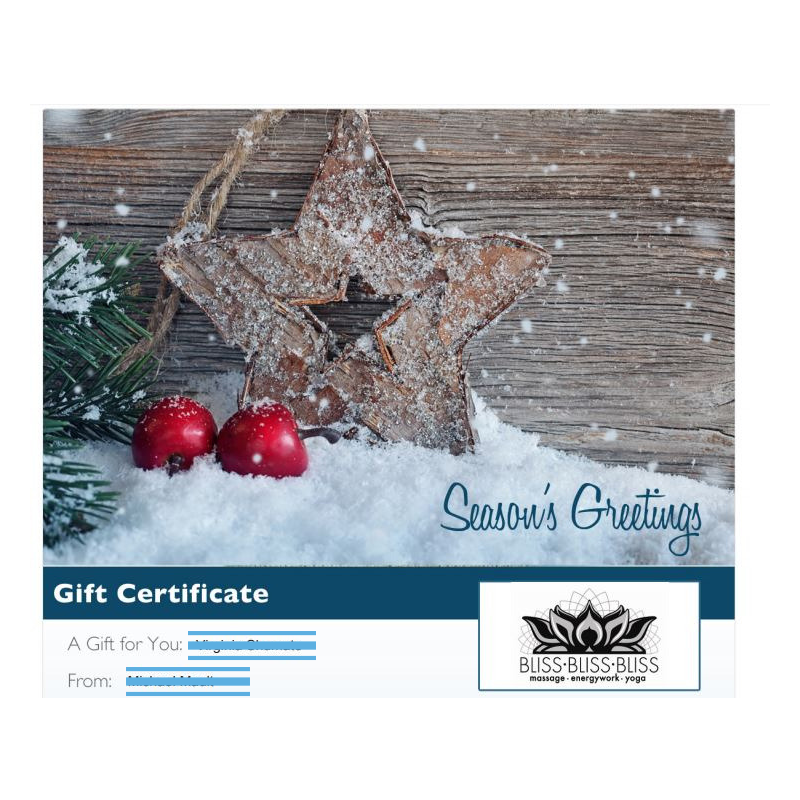 #BlissFriday Gift Certificate Sale
The experience was amazing, the massage was wonderful – Bonnie.
10% Off Gift Certificates TODAY ONLY (11/23/18) – ONLINE ONLY
The fine print:
Your Gift Certificate is Good Forever.
Yes, you can purchase as many as you like.
You will get 10% off each Gift Certificate you purchase.
[button link="http://www.theblissblissbliss.com/gift-certificates/" size="medium" align="center"] – #BlissFriday 10% off Gift Certs – [/button]