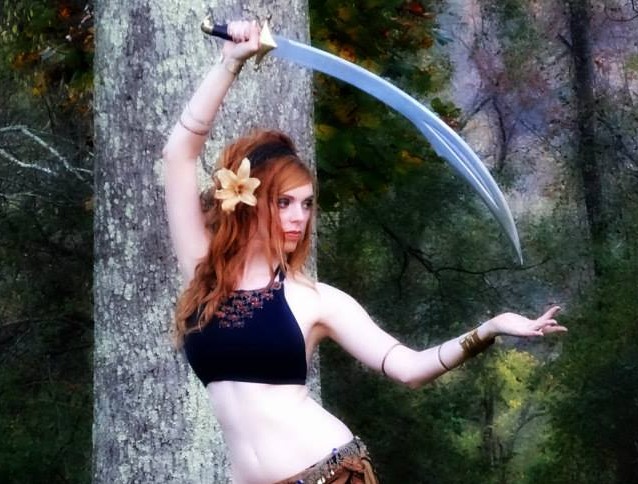 Belly Dance Workshop ~July 10th with Saphera
Summer workshop – $30
Saphera's workshops are designed to make belly dance accessible to all ages, sizes, and skill levels. Have you been curious about trying, but afraid to jump in?  We'll help you have fun and feel comfortable in the process of learning this ancient dance form!
This workshop will cover slow and sultry belly moves that are perfect for practicing in the summer heat.  We will learn several moves and put them together in a mini-choreography.  Open to beginners and will cover some variations for advanced dancers too!

About Saphera:
Saphera is a Level 3 certified HipCurve Belly Dance instructor with 13 years of belly dance experience!  In 2003 she began her Belly Dance journey believing it would be good exercise and a fun form of dancing, but it became a life long passion.  She began teaching belly dance in 2008.  She enjoys sharing her love of this dance form and wants everyone to have the opportunity to experience the amazing benefits it brings!  To further her training she attends workshops with many world renowned dancers, studies through Datura, and was certified in Levels 1, 2, & 3 of Sherena's HipCurve program.
Bliss Bliss Bliss
Average rating:
0 reviews