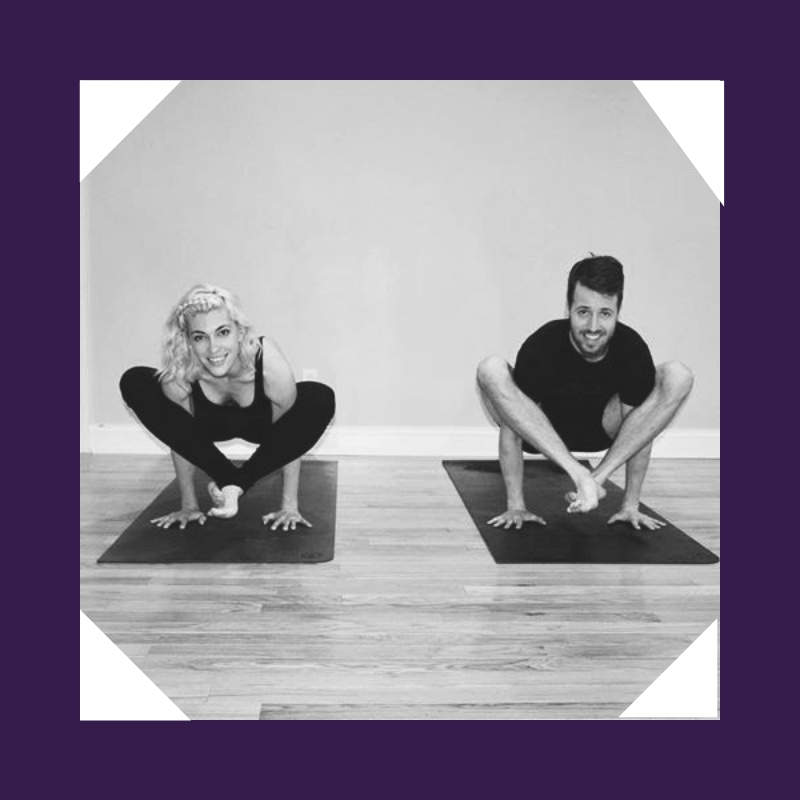 Mysore & Guided Half Primary Ashtanga
Rachel Dyer
Zach & I have seen our yoga practice grow so much since beginning our Ashtanga Yoga journey. We have traveled to other cities and even Mysore India to learn from the masters. We love this practice so much that we have put a "Mysore Club" with the daily weekday practice offering on the schedule at bliss. I hope you will experience what we have with the Ashtanga style of yoga.

About The "Morgantown Mysore Club"

In the "Morgantown Mysore Club" – named after Mysore, India, the city in South India where Ashtanga Yoga originates – we offer two traditional styles of Ashtanga Yoga classes. We offer guided classes, where the teacher guides you and all students in the class together, and Mysore-style, a self-paced class wherein students receive individualized instruction in a group setting.

Mysore – Starting Monday, March 16

Mysore: Named for the city in South India, Mysore-style is a self-paced yoga class wherein students receive individualized instruction in a group setting. It is the most intimate and personal way of practicing yoga. Students receive more instruction and attention in the beginning, then eventually receive assists and adjustments only when needed. This class is held every Monday – Thursday, 5 a.m. – 7 a.m. Come in anytime during that time period, as long as you can complete your practice by 7 a.m. No experience with yoga necessary. First-timers, please allow 25 minutes. Please do your best to come to class at least three times per week in your first month.

Guided Half Primary – Starting Monday, March 20

Guided Half Primary: In this yoga class, the instructor guides you and all students together up through navasana in the Primary Series, followed by back bends and closing postures. Varying options for many postures are offered, making this class accessible to all levels. This class will be held on Fridays 5:30 a.m. – 6:45 a.m.

Note: There will be no classes held on New Moon and Full Moon days. Check the BlissBlissBliss class calendar to confirm when there is no class due to a moon day. Either Zach or Rachel teach on a daily basis, with Rachel teaching the majority of classes.

We Also Teach Ashtanga Yoga Monday's at 5:30PM:
Ashtanga is generally thought of as structured sets of postures practiced vinyasa-style. The method coordinates movement with breath and steady gazing with the eyes. There are three groups of Ashtanga Yoga movement sequences: the Primary Series, which is also known as "yoga therapy" and cleanses the physical body; the Intermediate Series, the purpose of which is cleansing of the nervous system; and Advanced Series A – D, which develop strength and grace. This one-hour led/guided class is a modified Half-Primary: we begin with sun salutations followed by the standing postures, then move on to the Primary Series, back bending, and closing postures. This class is conducted in the traditional Sanskrit count. Appropriate for all levels.

Stay Tuned For Our Book Discussion:Every month or month and a half, depending on the book we're reading, we meet for approximately an hour and a half to discuss a book relating to the subject of yoga. Check the BlissBlissBliss Facebook page to see which book we're reading, and check the BlissBlissBliss calendar for the Book Discussion date and time.

[button link="https://www.secure-booker.com/Bliss/ClassSchedule/ClassSchedule.aspx" "medium" align="center"] – Check our online calendar – [/button]

YES! This class accepts our yoga passes, yoga memberships and walk-ins are welcome. We have mats and props (no rental charge) and you do not need to register to attend.